Article: Weaving cultures together with fusion tops for women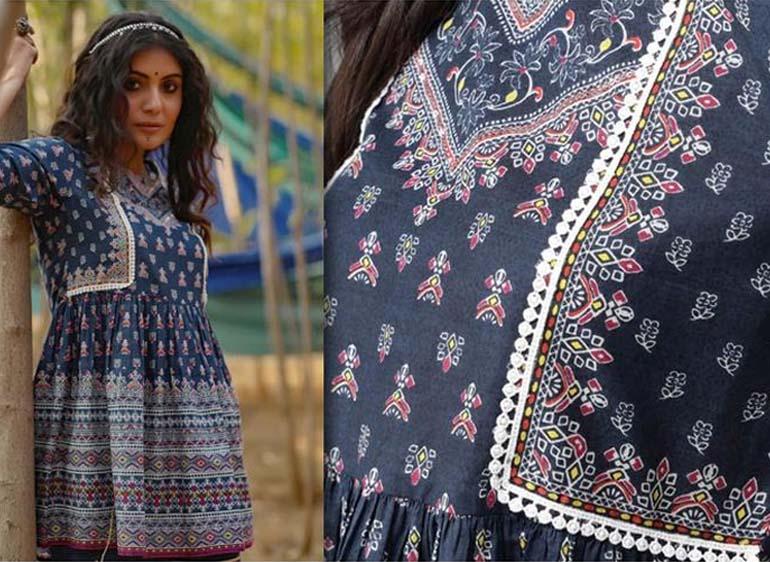 Weaving cultures together with fusion tops for women
Fashion is dynamic. Its trends, styles and sensations come and go with seasons and create a unique blend of designs spanning cultures and geography. Indian wear, in particular, is a treasure trove of vibrant cultures and traditions, the beauty of which is seen in its traditional wear, from kurtas  to lehenga cholis and sarees. 
As east and west meet in a glorious embrace, what we witness is sheer beauty. Juniper celebrates this fusion of fashion and brings you an array of designs that mixes traditional motifs with trendy styles. Check out our collection of fusion tops for women below!
Juniper Indigo Cambric Floral Print A-Line Tunic with Rubber-Band
This rich shade of indigo paired with captivating floral prints makes this fusion top a unique addition to your wardrobe. Mixing elements of traditional kurtas and trendy tunics, this fusion top is flared in the middle, making it perfect for any body type. 
Juniper Skyblue Rayon Slub Polka Print Peplum Tunic With Mask
Polka prints are always in trend. This elegant blue tunic is adorned with delicate golden polka dots with an intricate design in the middle for a traditionally chic look overall. 
Juniper Ivory Rayon Slub Polka Print Peplum Tunic With Mask
Understated and sophisticated, this peplum piece from Juniper's collection of women's fusion tops  is perfect for festive events where dressing up seems like too much of a task. The hints of red and ivory make for a beautiful combination.
Juniper Cream Cambric Floral Print A-Line Tunic with Rubber-Band
This flared fusion top for women comes in a captivating red print that stands out beautifully against the off-white backdrop. The delicate patterns near the hem paired with a bewitching lace detailing make this piece stand out from the rest. 
For all your ethnic wear needs, Juniper is your answer. We host an expansive range of gorgeous ethnic wear for women mixed with trendy styles and designs. Be it kurta sets or just kurtas, intricately woven lehenga cholis or women's fusion tops, we have it all and more.