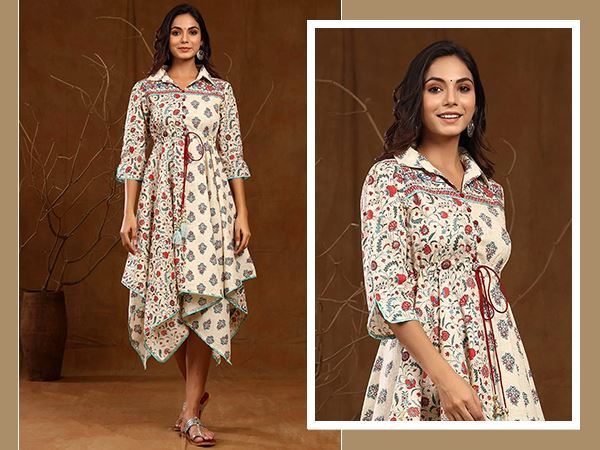 A Fashion Affaire: 4 Must-Have Dresses This Season
A change in season means a change in clothing. As the summer sun glints down at us with all its intensity, we can't help but turn to the one summer fashion essential for relief- dresses for women. Summers and dresses have their own love story. This breezy, light and comfortable piece of women's clothing spell elegance like no other. Be it formal, casual or fusion dresses, we love them all. To get you geared up for the season, here are 5 types of dresses for women you must add to your closet. 
As graceful as Anarkali
Think of luxurious kurtas that make you feel like royalty and translate the same feeling to a long and flowy dress. That's an Anarkali dress for you! They end at your ankles and are cinched in the middle to enhance your figure in all the right ways. Most Anarkalis for women come adorned in glorious prints and patterns that truly makes one feel like a queen of contemporary times. 
Dress, but make it a shirt
When it comes to clothing, shirts are a crowd favourite. If you're unwilling to let go of your shirts when it comes to everyday wear but, want to venture to newer territories, shirt dresses for women are the right choice for you. The collared neck reminds one of a shirt collar but from the neck down, turns into an elegant dress. They are perfect for casual and semi-formal events as they look traditional yet chic!


Asymmetric is in
These dresses may be called asymmetric but, they're in perfect symmetry with fashion. The asymmetrical hem is super stylish and flatters almost all body types, be it kurtas for women or dresses. All you need is a gorgeous belt to cinch your waist as an added accessory to make this dress really shine. 

A for A-line
A style that's flattering for everyone, one can rarely go wrong with the A-line silhouette. If your closet doesn't include A-line dresses for women, it's incomplete. Printed A-lines are always in fashion. If you're in the mood for something casual but not overly fancy like a jumpsuit, these are your go-to dresses simply because they're casual and comfortable to wear all day.   
Diamonds may be a girl's best friend but, so are dresses! Juniper brings you dresses you can't miss out on, styles that celebrate traditional beauty mixed with contemporary designs. Find enchanting jumpsuits, palazzos, kurta sets, dresses and more, only at Juniper.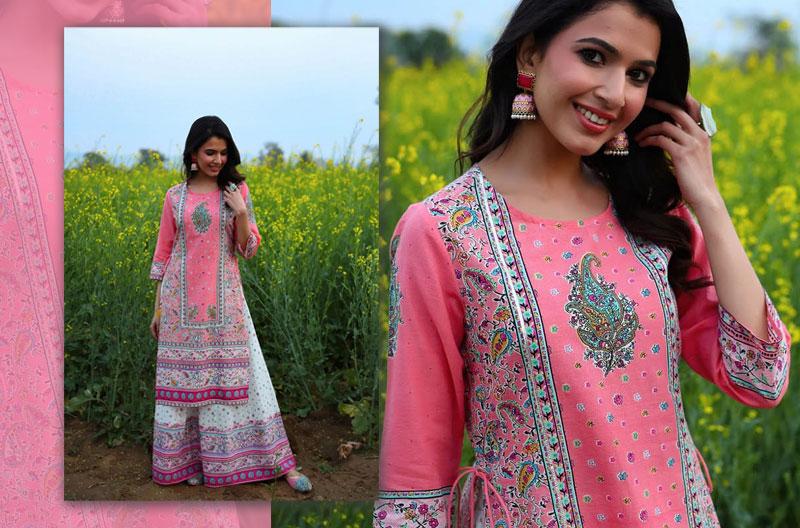 Beauty In Grace: Ethnic Sets For Women
Be it lehenga cholis or light and breezy kurtas, we all love traditional wear. For most of us, it's the first thing we turn to when we need something to wear for an event simply because of how vibr...
Read more